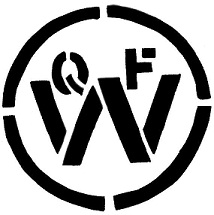 Quality Falkland Wool Accreditation Scheme
The Farmers Association, in conjunction with the Department of Agriculture (DoA), introduced a quality assurance scheme for the
wool industry. The aim of the voluntary scheme, Quality Falkland Wool (QFW), is to improve the quality of preparation of the national clip through the introduction of specific requirements for infrastructure in woolsheds, standards for preparation and packaging of the wool clip. The DoA acts as an independent body used for accreditation and inspection of the scheme and also provides advice and support to stencil holders.
Since its inception, the scheme has attracted strong support and the number of accredited sheds has reached 35, with more enquiries on joining being received.
Following very well attended wool classing workshops,it was decided that for those growers who are in the QFW scheme and had attended and successfully completed the course, a new stencil would be available to be applied to all bales of wool produced on that property.
It was decided, with approval of the Agricultural Advisory Committee, that QFW farms would self-audit before the shearing season commenced and DoA staff would visit where applicable. All farms that self-audit and return their completed forms to the DoA are issued a certificate to display in their shearing sheds. This indicates that the grower and farm fully comply with the guidelines set down in the QFW standards.
With growing pressure worldwide to improve and project wool as a more versatile and competitive product, the importance of wool preparation and correct handling is constantly growing. Therefore, bales without a quality assurance stencil do not give buyers the confidence that the wool is prepared to any set standards, whereas Falkland Island bales bearing the QFW logo give buyers confidence that the wool is prepared to a consistently high and uniform level.
The QFW is currently under review. If you would like to know more about QFW or are intrested in joining please contact the DoA.