Biosecurity - Travelling to the Falkland Islands
Be biosecurity aware when packing for your trip to the Falkland Islands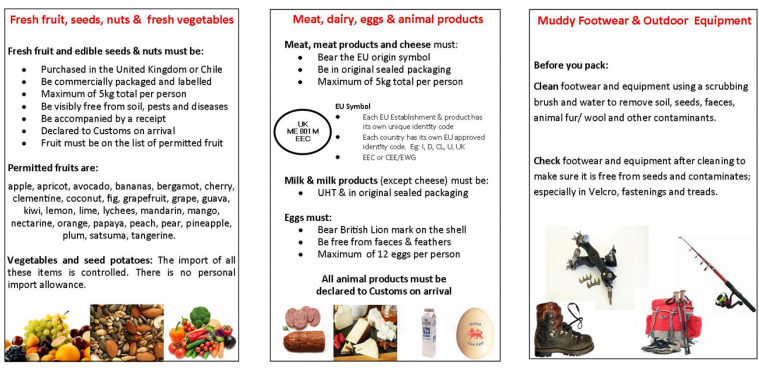 Click here for printable version:
The above baggage allowance guidelines apply to imported goods for personal use only. These items must be declared to Customs on arrival and will be subject to inspection. Please note - goods may be confiscated if the above criteria is not met, or if they are not declared on arrival.
If you wish to import greater quantities or controlled products of animal or plant origin, further information can be found in our Importing & Exporting section.

Used fishing equipment may carry harmful aquatic algae or pathogens and should be thoroughly cleaned before leaving home. More information can be found here:
Please contact us at Biosecurity Imports if you have any further questions in relation to your travel to the Falkland Islands.