Our home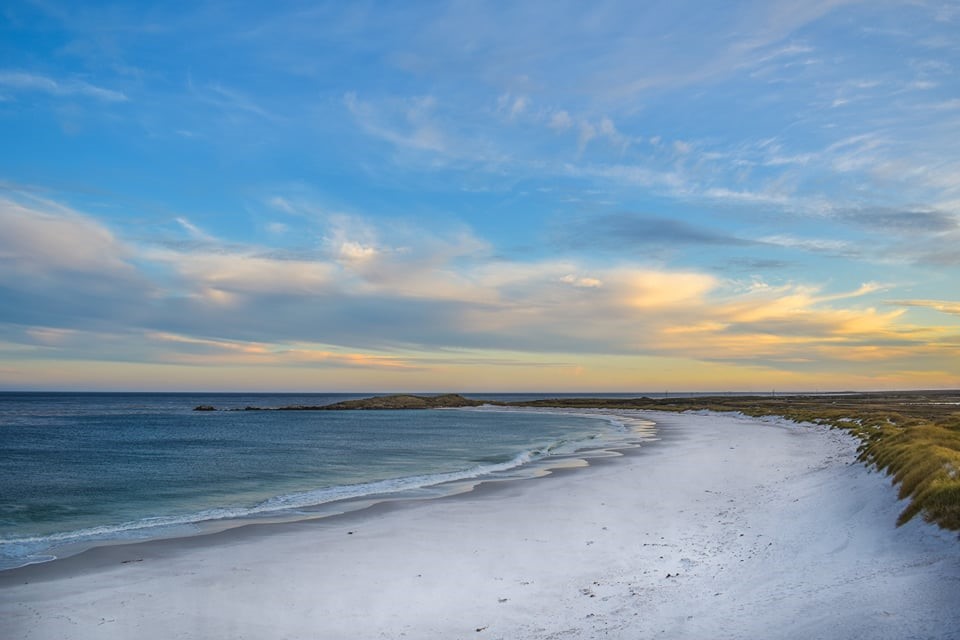 The Falkland Islands have been our home for nearly 200 years and nine generations of Falkland Islanders have been born and raised in our beautiful and remote Islands. We are a growing, diverse and resilient island community that has prospered over time, thanks to the pioneering efforts and the ingenuity of the generations of people who have chosen to make this archipelago their home. Ours is a small community, one based on mutual respect and self-reliance. There can be few safer communities in the world, with very little crime or need to lock our cars or houses.
As a British Overseas Territory with full internal self-government, our culture is founded on the principles of democracy, fairness, hard work and collaboration. You can read more about our political system by visiting this section of our website: Our politics.
The Falkland Islands Government provides a vital range of services – including those managed elsewhere by central government and local authorities. Responsible for taxation, legislation and policy, town planning, health and social services, the local air service and education – the Falkland Islands Government is far more than just an administration. From the provision of power and fresh water, to building infrastructure and carrying out scientific research, the government fulfils a variety of roles, making it the largest employer in the Islands.
Sometimes referred to as 'one of the last great wildernesses of the world' – the Falkland Islands has a unique natural environment, which plays a central role in the sustainable development of our economy, community and our nation as a whole. We have already taken significant steps towards living more sustainably, but there is much more to be done, and this work is being coordinated by our Environment Unit.
Did you know?
The Falkland Islands are a United Kingdom Overseas Territory and their discovery was first reported in August 1592 by a British navigator Captain John Davis aboard the ship 'Desire'
The Falkland Islands flag commemorates this first sighting and the ship is also referenced in the motto of the Falkland Islands 'Desire the Right'
Geographically, the Falkland Islands were once part of East Africa and, as such, we have some interesting and unusual landscape features, such as stone runs which are 'rivers' of boulders; the highest points are Mount Usborne on the East (705m) and Mount Adam on the West (700m)
The Falkland Islands are an archipelago, consisting of two main islands (East and West Falkland) and 778 smaller islands, with a total area of approximately 4,700 sq. m (half the size of Wales)
The Falkland Islands are situated in the South Atlantic, some 400 miles from the South American mainland and 850 miles north of the Antarctic Circle
The climate is characterised by a narrow temperature range ranging from 24°C in January to -5°C in July; the highest points are Mount Usborne on East Falkland (705m) and Mount Adam on West Falkland (700m)
Our capital city – Stanley – is home to over three quarters of our 3,500 population, with the remainder living in Camp, including the Outer Islands, on farms and settlements
90% of electrical power in Camp is provided through the use of wind turbines and in Stanley 40% of energy is produced by the Sandy Bay Wind Farm
We are economically self-sufficient with most of our income coming from fishing, agriculture and tourism; we are also self-governing, except in two areas – foreign affairs and defence
In March 2013, 99.8% of the electorate voted in a referendum to remain an Overseas Territory of the United Kingdom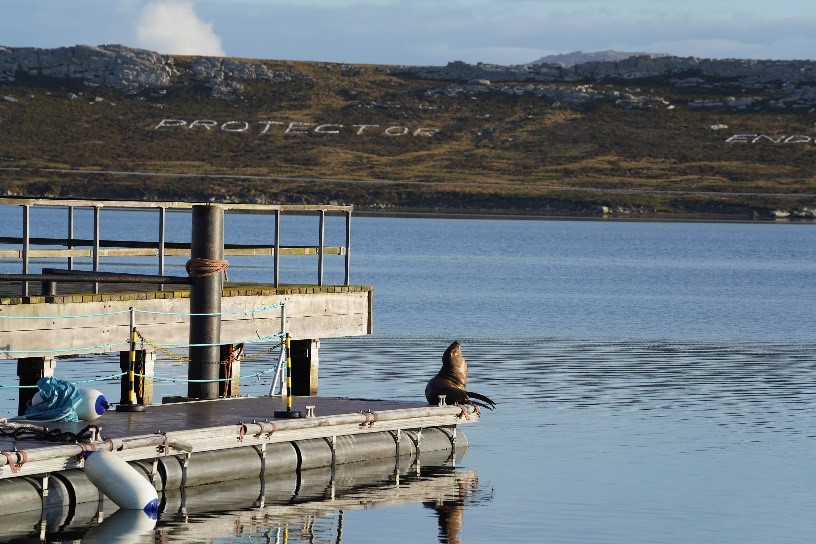 For more information on our home, please see the presentation below or have a look at our 'Visitors' section.