Dentistry
The dental department provides dental services to the local community, as well as urgent treatment for temporary visitors, such as tourists and fishing crew. Based in the hospital, the team consists of two full-time dental officers and three dental nurses, working out of three surgeries and a small laboratory.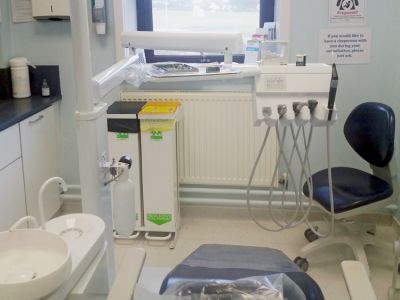 The service provides a wide range of treatments including endodontics, basic prosthetics and emergency treatment, including facial trauma. Dental extractions and minor oral surgeries which require general anaesthesia are undertaken in the hospital's operating theatre. The service currently does not provide fixed appliance orthodontics.
The majority of dental treatment is provided free of charge to qualifying residents, however costs are applied for aesthetic items such as veneers.
Dental appointments are daily during weekdays, between 8:30am and noon, and between 1:30pm and 3:30pm. You can book an appointment by calling 28029.
Outside of these hours, emergency dentistry is undertaken by two dental teams on a weekly rotation. Call outs are triaged by the ward team.