The Falkland Islands Health Department
a close-knit team, in a pleasant environment and time to care.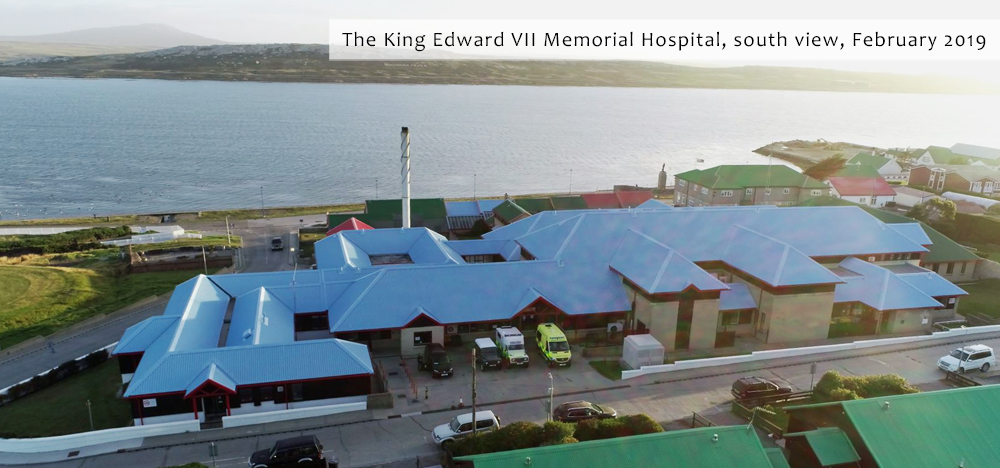 The Department of Health and Social Services provides emergency, primary, secondary and community healthcare in the Islands as well as social services assistance, support and advice.
Our mission is to provide high quality, cost-effective health and social care which address the needs of the community we serve, fairly and equitably. This includes people living in Stanley, Camp (rural areas outside of the capital) and the Outer Islands.
We also provide secondary care to military personnel, their dependents, and civilians living and working at Mount Pleasant Complex. Urgent care is also provided to temporary visitors to the Islands, such as tourists or fishing vessel crew members.
Most health services are based at the King Edward VII Memorial Hospital (KEMH), which is the Islands' only hospital and is based in Stanley.
The department is headed by the Director of Health and Social Services, who is responsible to the Chief Executive of the Falkland Islands Government. Overall clinical responsibility lies with the Chief Medical Officer who is also the Government's adviser for public health matters.
In this section of the government website you can find information on the services we provide across the Islands, the King Edward Memorial VII Hospital, our quality standards for care and how to get in touch with us.