Falkland Islands Safeguarding
Social Services has a duty to safeguard children and vulnerable adults.
Legislation gives Social Services the duty to protect vulnerable adults and children and there are policies in place to support this:
Social Services work closely with the Royal Falkland Islands Police and other agencies such as Health and Education to make sure that vulnerable adults and children are safeguarded in our community.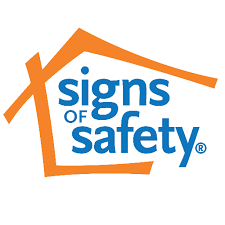 We work with families using the Signs of Safety model. This is a strengths-based model that recognises individuals and families as the experts in their own lives and works with them to identify and build up support networks that keep children and vulnerable adults safe.
Safeguarding is EVERYBODY'S responsibility.
If you are concerned about a child or a vulnerable adult please contact us by:
If there is an immediate risk and you need assistance now, please call Emergency Services via 999
If you have any safeguarding concerns about anyone and wish to make a referral, please do not hesitate to contact us via:
Email: This email address is being protected from spambots. You need JavaScript enabled to view it..
Tel: +500 27296
Out of hours: 28100 and ask to speak to the on-call social worker
If you are a member of the public, you can make a referral anonymously via the contact details above.
For routine matters email: This email address is being protected from spambots. You need JavaScript enabled to view it.
Professionals should complete a referral form which can be found here and submit it to the email address: This email address is being protected from spambots. You need JavaScript enabled to view it. in line with Procedures. Please include as much information as possible about your concern.
Safeguarding Training is mandatory for Falkland Islands Government employees in designated roles. The roles can be found in the Falkland Islands Safeguarding Boards Prospectus. Relevant staff are expected to undertake training in:
Safeguarding Children – On-line course followed by face-to-face local context course
Safeguarding Adults - On-line course followed by face-to-face local context course
Understanding Child Sexual Exploitation – face to face delivery