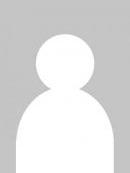 Daniel Sadd | Fisheries Observer
Phone:

+500 27260
Background & Qualifications

I am from the UK and completed my BSc (Honours) in Marine Biology and MSc in Marine Environmental Protection at Bangor University, North Wales in 2013. My MSc dissertation looked at the feeding response of the reef building coral, Lophelia pertusa, in comparison with the solitary cup coral, Caryophyllia smithii, with changing environmental parameters.

Since 2013 I have experience; as a lab technician, in aquaculture at a lumpsucker farm, as a consultant for environmentally friendly diving with Korean, Chinese and local dive centres in the Philippines, and as a Marine Fisheries Scientist in Ascension Island since 2017. I am a PADI Open Water Scuba Instructor, an ASSET SCUBA Technician and a qualified Commercial Operations Drone Pilot (PfCO).

In October 2021 I took the position of Scientific Fisheries Observer at the Falkland Islands Fisheries Department.

Research Interests: Sustainability and management in small to mid-scale fisheries, climate change, and shark ecology and biology.

Publications: Orejas, C., Gori, A., Rad-Menendez, C., Last, KS., Davies, AJ., Beveridge, CM., Sadd, D., Kiriakoulakis, K., Witte, U., Roberts, JM. (2016). The effect of flow speed and food size on the capture efficiency and feeding behaviour cold-water coral Lophelia pertusa. Journal of Experimental Marine Biology and Ecology, 481:34-40.