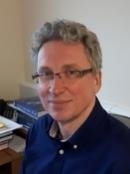 Dr. Alexander Arkhipkin | Senior Fisheries Scientist
Phone:

+500 27260
Background & Qualifications

Sasha was born in Omsk, Russia, where he grew with his parents and younger brother. He had a passion to rich Siberian wildlife, which he further developed during his studies in the Biological Faculty of the Lomonosov Moscow State University. After graduation, he started working on squid resources in the Laboratory of Commercial Invertebrates of the Marine Fisheries Institute in Kaliningrad. During the next 16 years, he studied biology, ecology and fisheries of cephalopods in many parts of the Atlantic and Pacific Oceans, and participated in distant research cruises at sea. Since 1998, he has been working in the Falkland Islands Fisheries Department as Head of the Scientific Section, leading scientific work and providing advice on the management of commercial cephalopod and fish stocks around the Falkland Islands. His research interests include biology and ecology of recent and extinct cephalopods and marine fishes around the world. To date, he has co-authored more than 170 publications in peer reviewed scientific journals. He lives in Stanley with his wife Zhanna. Their two daughters, Nadia and Sonia, grew up in Stanley and had their further education in the University College London and University of Leeds.

Recent climate changes have induced serious and adverse impacts on the abundance and species composition of marine fauna and flora in many ecosystems. Since 2005, the fisheries management of migratory stocks in the Southwest Atlantic is further aggravated by reduced co-operation on fishing conservation issues.
In these uneasy circumstances, it is paramount to gain credible information about biology and ecology of marine resources in order to set appropriate regulatory measures for the fishing industry for the long-term sustainable exploitation of key commercial fish stocks.

Publications

Arkhipkin, A. I., & Laptikhovsky, V. V. (2012). Impact of ocean acidification on plankton larvae as a cause of mass extinctions in ammonites and belemnites. Neues Jahrbuch für Geologie und Paläontologie-Abhandlungen, 266(1), 39-50.

Arkhipkin, A. I., & Laptikhovsky, V. V. (2010). Convergence in life-history traits in migratory deep-water squid and fish. ICES Journal of Marine Science, 67(7), 1444-1451.

Arkhipkin, A. I., Middleton, D.A.J.,& Barton, J. (2008). Management and conservation of a short-lived fishery resource: Loligo gahi around the Falkland Islands. American Fisheries Society Symposium, 49, 1243-1252.

Arkhipkin, A.I.,& Roa, R. (2005). Identification of ontogenetic growth models for squid. Marine Freshwater Research, 56, 371-386.

Arkhipkin, A.I. (2004). Diversity in growth and longevity in short-lived animals: squid of the suborder Oegopsina. Marine Freshwater Research, 55, 341-355.